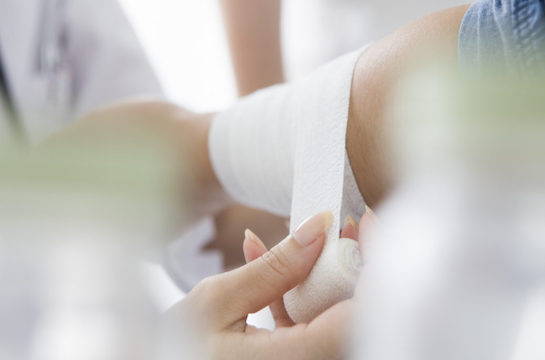 Physical therapists are on the front lines of wound management in many healthcare settings, and treat patients during the most critical stages of wound care and healing. They possess in-depth knowledge of anatomy and tissue healing as well as mobility and positioning expertise. Specially trained physical therapists provide wound care to patients utilizing the most current and advanced wound care protocols. At Agilus, our therapists will work closely with your medical team to provide the most effective and efficient treatment for your wound.

Physical therapy wound care is for patients who have open wounds as a result of pressure, vascular insufficiency, trauma, surgery, and/or diabetes.

Common Wounds Treated By A Physical Therapist
Necrotic Wounds
Stage III, IV or Unstageable Pressure Ulcers
Diabetic Wounds
Chronic Wounds
Venous and/or Arterial Wounds
Extremity Wounds With Edema
Non-Healing Surgical Wounds
We'll help you get your life back
Consult a professional today
Our expert team of Doctors, Nurse Practitioners, and Physical Therapists will assist you in multiple different areas of your life.
We can help you with managing your daily stress to improve your sleep and reduct the strain upon your body. We can guide and advise you on your diet and nutritional needs to assist you in living a longer, healthier & happier life!
Complete this short form with any questions you may have, and someone from our team will get in touch with you soon.
Alexandria Clinic: 318-443-8278

Pineville Clinic: 318-640-0470

Text Clinic: 318-528-7868

Email: support@agilushealth.com
Alexandria Clinic: 318-445-1196

Pineville Clinic: 318-640-0296

Email: support@agilushealth.com