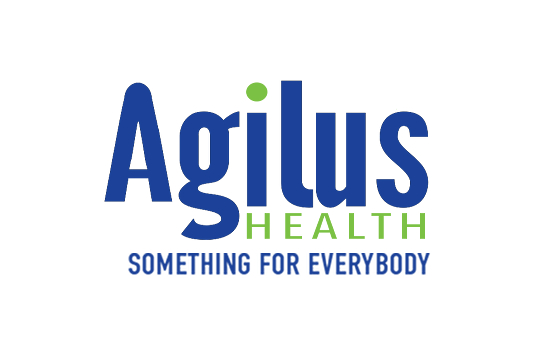 We will provide the highest quality and most efficient care to our patients using state-of-the-art equipment and innovative techniques.
We will treat our patients safely with courtesy and the highest ethical standards. We will work to ensure that each and every patient has an exceptional experience with our facility, staff and care.
Agilus Health. Something For Everybody.

What Can You Expect From Agilus Health?
Here at Agilus Health, we believe in treating our patients, not just their injuries or illnesses. Our licensed Physical Therapists customize individual recovery plans, using the most state-of-the-art technology and practices to get patients performing better than ever. Our knowledgeable Occupational Specialist Dr. Robert Rush will take care of that DOT Physical, or Drug Screening you need for your employer. And our in-house Nurse Practitioner Dr. Charlotte G. Merrill, DNP, FNP-C can provide you with services ranging from simple checkups all the way up to severe thyroid issues. Her scope of practice is next level.
As a Physical Therapist owned and operated company, we pride ourselves on our unique ability to customize treatments to meet the needs of each individual patient.
Our staff is just as accomplished and attentive as our clinical philosophy. Please feel free to browse our Locations section to learn more about our staff in each facility.
With locations in both Alexandria and Pineville, feeling better has never been more convenient!
Agilus Health is a rapidly evolving healthcare solution that has been servicing Central Louisiana for over 40 years. Our team will work with your doctor or our staff of professionals to create a plan specific to your needs to return you to a pain-free and healthier way of life.

We can help you with managing your daily stress to improve your sleep and reduce the strain upon your body. We can guide and advise you on your diet and nutritional needs to assist you in living a longer, healthier & happier life!

We look forward to providing you with the highest quality professional care that this market has to offer.

Alexandria Clinic: 318-443-8278

Pineville Clinic: 318-640-0470

Text Clinic: 318-528-7868

Email: support@agilushealth.com
Alexandria Clinic: 318-445-1196

Pineville Clinic: 318-640-0296

Email: support@agilushealth.com