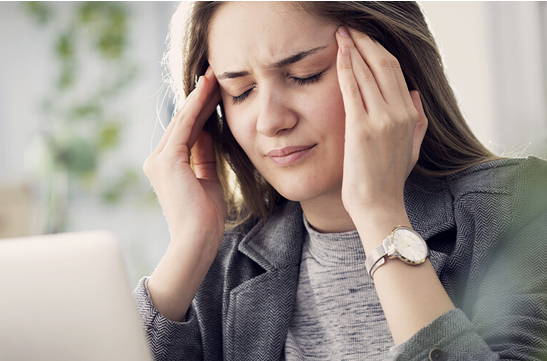 Each person experiences stress in his or her daily life, whether it is from work or personal life. Some stress is good, but chronic levels of stress can lead to detrimental effects on our bodies involving the musculoskeletal system, nervous system, cardiovascular system, gastrointestinal system, and reproductive system. Physical therapy can help with more than pain management; therapists can offer techniques to assist in decreasing chronic stress levels and add balance back into the body.

Stress is the body's reaction to harmful situations -- whether they're real or perceived. When you feel threatened, a chemical reaction occurs in your body that allows you to act in a way to prevent injury. This reaction is known as "fight-or-flight," or the stress response. During stress response, your heart rate increases, breathing quickens, muscles tighten, and blood pressure rises. You've gotten ready to act. It is how you protect yourself.

Easily Agitated & Moody
Feeling Overwhelmed
Low Energy
Headaches
Aches, Pains, and Tense Muscles
Insomnia
Constant Worrying
Racing Thoughts
Forgetfulness and Disorganization
Inability to Focus
Poor Judgment
Chest Pain and Rapid Heartbeat
We'll help you get your life back
Consult a professional today
Our expert team of Doctors, Nurse Practitioners, and Physical Therapists will assist you in multiple different areas of your life.
We can help you with managing your daily stress to improve your sleep and reduct the strain upon your body. We can guide and advise you on your diet and nutritional needs to assist you in living a longer, healthier & happier life!
Complete this short form with any questions you may have, and someone from our team will get in touch with you soon.
Alexandria Clinic: 318-443-8278

Pineville Clinic: 318-640-0470

Text Clinic: 318-528-7868

Email: support@agilushealth.com
Alexandria Clinic: 318-445-1196

Pineville Clinic: 318-640-0296

Email: support@agilushealth.com