Spinal Manipulative Therapy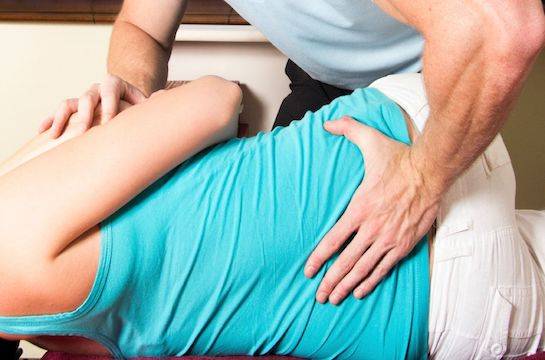 Spinal Manipulation, also called spinal manipulative therapy, combines the moving and jolting of joints with massage, exercise and physical therapy. The goal of the therapy is to relieve pressure on your joints and muscles to improve nerve function, and reduce pain and inflammation.
Spinal manipulation is usually conducted in a licensed physician's or a Physical Therapy clinic and is used to treat back, neck, shoulder and even headache pain. Some therapists also believe it can help other disorders such as menstrual pain and sinus problems.

Spinal manipulation is not for everyone. People who have severe osteoporosis, are at risk for stroke, suffer from spinal cancer or have an unstable spine should not undergo spinal manipulative therapy as they are at an even great risk of experiencing potentially dangerous complications.

Pain Relief
Improve Flexibility
Prevent Surgery
Reduce Dependence on Drugs
We'll help you get your life back
Consult a professional today
Our expert team of Doctors, Nurse Practitioners, and Physical Therapists will assist you in multiple different areas of your life.
We can help you with managing your daily stress to improve your sleep and reduct the strain upon your body. We can guide and advise you on your diet and nutritional needs to assist you in living a longer, healthier & happier life!
Complete this short form with any questions you may have, and someone from our team will get in touch with you soon.
Alexandria Clinic: 318-443-8278

Pineville Clinic: 318-640-0470

Text Clinic: 318-528-7868

Email: support@agilushealth.com
Alexandria Clinic: 318-445-1196

Pineville Clinic: 318-640-0296

Email: support@agilushealth.com