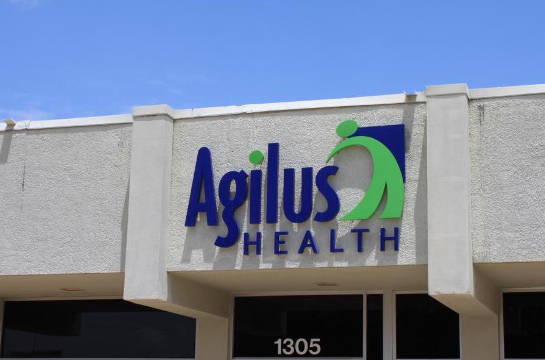 In 1993, Agilus Health opened its very first clinic in Alexandria, Louisiana. Our founding partners Oday and Julie Lavergne, recognized the need for effective, individualized care, and set out to launch a company that would meet those needs.
Today, Agilus' patient-oriented treatment method has exploded, offering more services than ever under one roof, and with locations in both Alexandria and Pineville, getting the quality professional care you deserve has never been more convenient.
We employ clinical and administrative staff members, and offer Specialty Rehabilitation, Fitness Services, Occupational Services, Primary Care, Nutrition Guidance, and more. At Agilus, our revolutionary services provide patients with multi-specialty care. Our clinical expertise and exceptional patient experience is like no other, and we invite you to take part in experiencing Agilus for yourself!

Below is a condensed list of insurances we participate with throughout our network of clinics & specialties. Find your particular provider below based on the specialty or clinic. For a complete listing of all insurance providers and individual plans by name: CLICK HERE FOR OUR FULL INSURANCE PAGE.
*Click An Option To Expand
Physical Therapy
Insurance Providers
Merrill Primary Care
Insurance Providers
Alexandria Clinic: 318-443-8278

Pineville Clinic: 318-640-0470

Text Clinic: 318-528-7868

Email: support@agilushealth.com
Alexandria Clinic: 318-445-1196

Pineville Clinic: 318-640-0296

Email: support@agilushealth.com