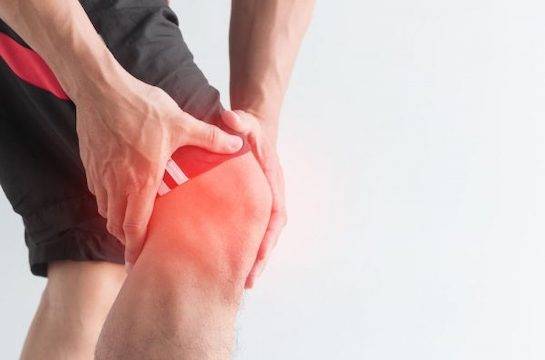 A lesser-known treatment option for knee pain is dry needling therapy. Increasing evidence has shown this procedure to be effective in reducing pain and disability in the osteoarthritic knee, and studies have shown it can increase arterial pressure around the knee by up to 40%.
Studies have also indicated it causes specific physiological responses that increase blood levels of beta-endorphins, which produces a pain relieving effect. This can help patients reduce their reliance on analgesic or anti-inflammatory medications. Needling therapy has also been shown to activate the hypothalamus and deactivate the limbic system in the brain, both of which can alter our perception of pain.

Swelling and Stiffness
Redness and Warmth to the Touch
Weakness or Instability
Popping or Crunching Noises
Inability to Fully Straighten the Knee
We'll help you get your life back
Consult a professional today
Our expert team of Doctors, Nurse Practitioners, and Physical Therapists will assist you in multiple different areas of your life.
We can help you with managing your daily stress to improve your sleep and reduct the strain upon your body. We can guide and advise you on your diet and nutritional needs to assist you in living a longer, healthier & happier life!
Complete this short form with any questions you may have, and someone from our team will get in touch with you soon.
Alexandria Clinic: 318-443-8278

Pineville Clinic: 318-640-0470

Text Clinic: 318-528-7868

Email: support@agilushealth.com
Alexandria Clinic: 318-445-1196

Pineville Clinic: 318-640-0296

Email: support@agilushealth.com