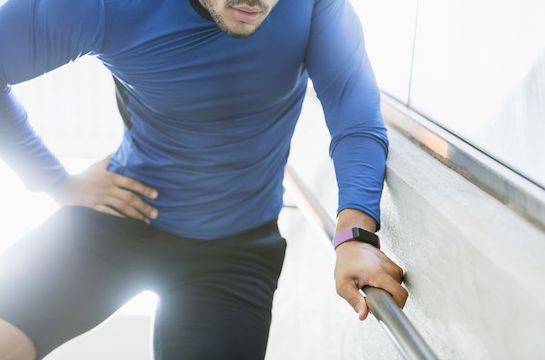 If you're plagued by chronic hip pain, you're certainly not alone. An estimated 10% to 25% of the general population suffers from a type called greater trochanteric pain syndrome, or GTPS. Now new research suggests that dry needling—a technique that uses thin needles to stimulate muscle tissue—may work as well as steroid injections for treating GTPS, without the side effects and potential long-term risks.

Evidence indicates that greater trochanteric pain syndrome, chronic pain and tendernesson the outside of the hip, can be treated effectively with physical therapy, and specifically with dryneedling to this area. Dry needling is as effective as cortisone injection in reducing pain and improving movementproblems caused by this condition.

Limping
Joint Pain
Groin Pain
Loss of Motion of the Hip
Warmth
Swelling Over the Hip
Tenderness of the Hip
Difficulty Sleeping on the Hip
We'll help you get your life back
Consult a professional today
Our expert team of Doctors, Nurse Practitioners, and Physical Therapists will assist you in multiple different areas of your life.
We can help you with managing your daily stress to improve your sleep and reduct the strain upon your body. We can guide and advise you on your diet and nutritional needs to assist you in living a longer, healthier & happier life!
Complete this short form with any questions you may have, and someone from our team will get in touch with you soon.
Alexandria Clinic: 318-443-8278

Pineville Clinic: 318-640-0470

Text Clinic: 318-528-7868

Email: support@agilushealth.com
Alexandria Clinic: 318-445-1196

Pineville Clinic: 318-640-0296

Email: support@agilushealth.com