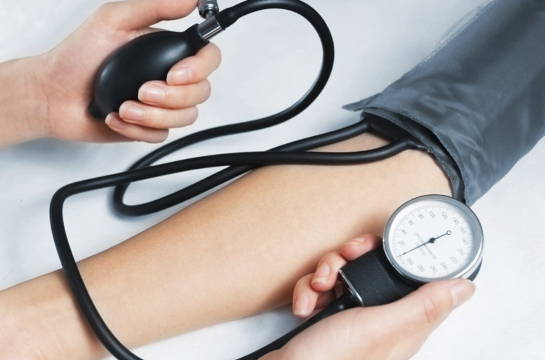 High blood pressure is a common condition in which the long-term force of the blood against your artery walls is high enough that it may eventually cause health problems, such as heart disease.
Blood pressure is determined both by the amount of blood your heart pumps and the amount of resistance to blood flow in your arteries. The more blood your heart pumps and the narrower your arteries, the higher your blood pressure.
You can have high blood pressure (hypertension) for years without any symptoms. Even without symptoms, damage to blood vessels and your heart continues and can be detected. Uncontrolled high blood pressure increases your risk of serious health problems, including heart attack and stroke.
Severe Headache
Dizziness
Blurred Vision
Nausea/Vomiting
Chest Pain/Shortness of Breath
Nosebleeds
We'll help you get your life back
Consult a professional today
Our expert team of Doctors, Nurse Practitioners, and Physical Therapists will assist you in multiple different areas of your life.
We can help you with managing your daily stress to improve your sleep and reduct the strain upon your body. We can guide and advise you on your diet and nutritional needs to assist you in living a longer, healthier & happier life!
Complete this short form with any questions you may have, and someone from our team will get in touch with you soon.
Alexandria Clinic: 318-443-8278

Pineville Clinic: 318-640-0470

Text Clinic: 318-528-7868

Email: support@agilushealth.com
Alexandria Clinic: 318-445-1196

Pineville Clinic: 318-640-0296

Email: support@agilushealth.com