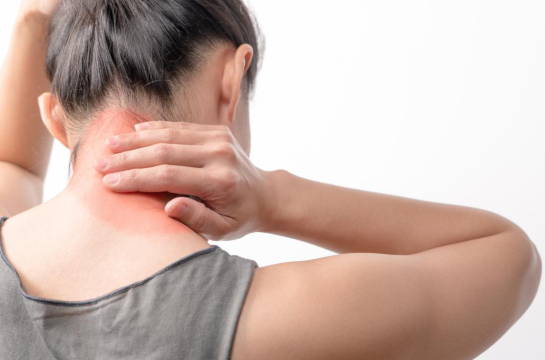 Fibromyalgia can feel similar to osteoarthritis, bursitis, and tendinitis. But rather than hurting in a specific area, the pain and stiffness could be throughout your body.
Fibromyalgia is the second most common condition affecting your bones and muscles. Yet it's often misdiagnosed and misunderstood. Its classic symptoms are widespread muscle and joint pain and fatigue.There's no cure. But a combination of medication, exercise, managing your stress, and healthy habits may ease your symptoms enough that you can live a normal, active life.

Muscle Pain, Burning, Twitching, or Tightness
Low Pain Threshold or Tender Points
Draining Fatigue
Trouble Concentrating and Remembering (Fibro Fog)
Insomnia or Not Sleeping Well
Feeling Nervous, Worried, or Depressed
Numbness or Tingling in Your Face, Arms, Hands, Legs, or Feet
Belly Pain, Bloating, Queasiness, Constipation, and Diarrhea (Irritable Bowel Syndrome)
Headaches
Dry Mouth, Nose, and Eyes
Sensitivity to Cold, Heat, Light, or Sound
Peeing More Often
We'll help you get your life back
Consult a professional today
Our expert team of Doctors, Nurse Practitioners, and Physical Therapists will assist you in multiple different areas of your life.
We can help you with managing your daily stress to improve your sleep and reduct the strain upon your body. We can guide and advise you on your diet and nutritional needs to assist you in living a longer, healthier & happier life!
Complete this short form with any questions you may have, and someone from our team will get in touch with you soon.
Alexandria Clinic: 318-443-8278

Pineville Clinic: 318-640-0470

Text Clinic: 318-528-7868

Email: support@agilushealth.com
Alexandria Clinic: 318-445-1196

Pineville Clinic: 318-640-0296

Email: support@agilushealth.com