Dry Needling is a natural extension of quality hands-on therapy. To be effective, Dry Needling should not be performed as an isolated treatment, but as part of a comprehensive care plan; it is another very specific tool to reduce pain and help patients to better tolerate their physical therapy and tailored exercise plan.

Successful Dry Needling must be administered by a highly skilled manual therapist, with advanced training in anatomy and musculoskeletal function and dysfunction. Another reason why you should #chooseAgilus.

The mechanical stimulation of the muscle produces a local twitch or rapid depolarization of muscle fibers. After this process, the muscle activity dramatically reduces resulting in relaxation and decrease in pain and dysfunction. This decrease in pain is related to the removal of muscular compression on joints, nerves and vascular tissue.
Occasionally, insertion of the needle will also reproduce "referred pain" symptoms. This is often a positive sign confirming the trigger point as being the cause of the pain. It is theorized that Dry Needling also stimulates release of endogenous opioids, and initiates a "new healing process".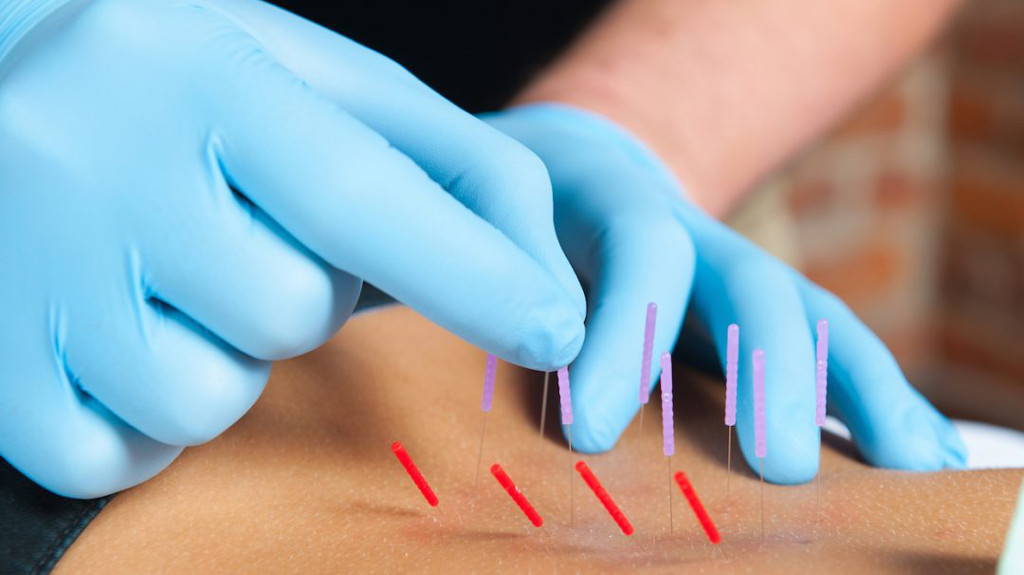 Dry Needling is an advanced practice intervention performed by Physical Therapists who have completed extensive continuing education in the topic. Currently, Agilus Health has one Physical Therapist who is able to perform the procedure; Scott Kelley, PT, DPT, Cert. DN, Cert. SMT, DIP. Osteopractor.
Scott has his Doctorate in Physical Therapy, certified in Dry Needling, certified in Spinal and Extremity Manipulation Therapy, and is a Diplomate of Osteopractic Services.
How can dry needling help me?
Dry needling can be used to treat a variety of musculoskeletal issues, including: neck, back & shoulder pain; arm pain (tennis elbow, carpal tunnel, golfer's elbow); headaches; jaw and dental pain; buttock and leg pain (sciatica, hamstring strains, calf tightness/spasms).
Are the needles sterile?
Yes, we only use sterile, disposable needles.
How long does it take to notice results?
Typically, patients notice a positive reaction within a few visits.
Used To Treat Such Conditions
Dry Needling VS. Acupuncture
While Dry Needling uses the same tool as acupuncture-it is with a different theoretical purpose. Dry Needling is based on traditional, studied and tested practices of Western Medicine to restore normal muscle function. Traditional acupuncture practitioners follow Eastern Medicine's key principle of holistic treatment, and is based on normalizing the energy imbalance, or Chi, in the body to cure syndrome.
Further, the amount of formal training received by an Agilus Health therapist is extensive. An Agilus therapist has undergone thousands of hours of training, successfully passed regulated board exams, and has a thorough knowledge of a patient's condition.
We'll help you get your life back
Consult a professional today
Our expert team of Doctors, Nurse Practitioners, and Physical Therapists will assist you in multiple different areas of your life.
We can help you with managing your daily stress to improve your sleep and reduct the strain upon your body. We can guide and advise you on your diet and nutritional needs to assist you in living a longer, healthier & happier life!
Complete this short form with any questions you may have, and someone from our team will get in touch with you soon.
Alexandria Clinic: 318-443-8278

Pineville Clinic: 318-640-0470

Text Clinic: 318-528-7868

Email: support@agilushealth.com
Alexandria Clinic: 318-445-1196

Pineville Clinic: 318-640-0296

Email: support@agilushealth.com